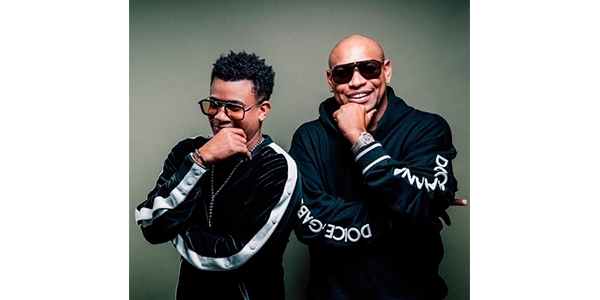 December 23rd, 2019
GENTE DE ZONA lanza su nuevo video musical "POQUITO A POCO" junto a ZION Y LENNOX
MIAMI (20 de diciembre de 2019) – GENTE DE ZONA, el dúo responsable por el himno internacional "La Gozadera", estrena el video musical de su sencillo "POQUITO A POCO" junto a Zion y Lennox. El tema es una de las 16 canciones que forman parte de su más reciente álbum Otra Cosa.
El lunes los artistas emocionaron a sus seguidores al subir contenido de ellos en forma de caricaturas a través de sus redes sociales todo mientras anunciaban que lanzarían un video para "Poquito a Poco", el cual hoy pueden disfrutar a través de su canal de YouTube. Con este proyecto Gente De Zona demuestra que puede ampliar su creatividad con este tipo de material, debido a que es diferente a lo que normalmente lanzan ya que es primera vez que se representan como caricaturas en un video musical.
Recientemente el video juego de carros americano, EA Sports incluyó al dúo en la producción de su última instalación Need For Speed HEAT en donde incorporaron dos de sus temas en el soundtrack, "Poquito a Poco" junto a Zion y Lennox y "Hazle Completo El Cuento" junto a El Micha.
Gente De Zona acaba de culminar una presentación el sábado pasado en el país que ha aceptado su música desde el principio, El Salvador en donde sobrepasaron las expectativas de más de 30 mil fans. Ahora se preparan para terminar el año igual como lo empezaron: exitosamente con una nominación a Premios Tu Música Urbano en la categoría de "Canción Tropical Urbano" por su colaboración con el cantante de vallenato Silvestre Dangond, "El Mentiroso".
"Poquito a Poco" ya está disponible en todas las plataformas de música digital.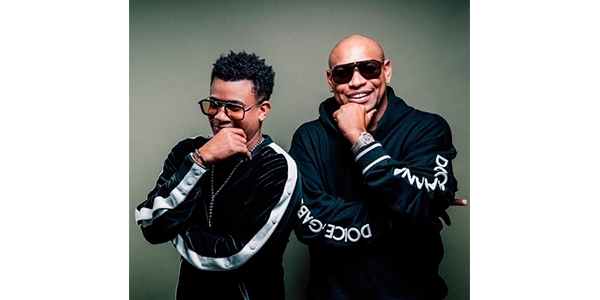 MIAMI (December 20, 2019) – GENTE DE ZONA, the duo responsible for the global hit, "La Gozadera" released the music video of their single "POQUITO A POCO," a collaboration wth Zion y Lennox. The song is one of 16 tracks included in their recent album, Otra Cosa.
On Monday, the artists teased their followers via social media by uploading a video of them portrayed as bobble heads, all while announcing that a music video for "Poquito a Poco" was going to be released and now they can enjoy through their YouTube channel. With this project, Gente De Zona take their creativeness to another level with their animated music video, different to what they are accustomed.
Recently the video game company EA Sports included the duo in their most recent installment, Need For Speed HEAT, incorporating two of their singles in the soundtrack: "Poquito a Poco" with Zion y Lennox and "Hazle Completo El Cuento" with El Micha.
Gente De Zona recently presented a spectacular performance in El Salvador, a country that has accepted their music since the very beginning, where they had over 30,000 fans singing to the beat of their hits. Now, they prepare to end the year the same way they started it, successfully and with a nomination to Premios Tu Música Urbano in the category of "Tropical Urban Song" for their collaboration with Silvestre Dangond "El Mentiroso".
"Poquito a Poco" is available now on all digital platforms.
Sigue a GENTE DE ZONA en / Follow GENTE DE ZONA on:
www.gdzoficial.com
www.instagram.com/gentedezona/
www.facebook.com/gentedezona/
www.twitter.com/GdZOficial/
Para más información / For more information:
Nayira Castellanos | Publicist, Gente de Zona
[email protected]
Sony Music US Latin – Contacto / Contact:
Juan Camilo Sanchez | Manager, Artist Relations & Marketing
Sony Music Entertainment – US Latin
[email protected]
Kary-An Díaz | Director of Communications, Publicity
Sony Music Entertainment – US Latin
[email protected]