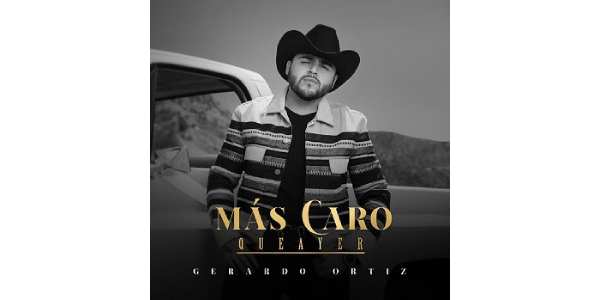 June 23rd, 2020
GERARDO ORTIZ llega a la cima de la lista "Regional Mexican Airplay" de Billboard con su sencillo "OTRA BORRACHERA"
MIAMI (23 de junio, 2020) – Gerardo Ortiz se ha catapultado en una institución de la música latina convirtiéndose en el solista masculino con más Números Uno en la historia de la cartelera "Regional Mexican Airplay" de la prestigiosa revista Billboard. El día de hoy su exitoso sencillo "Otra Borrachera" escala a la posición #1 de esta misma lista, afirmando un triunfo más en su carrera.
Después de alcanzar el #1 en la lista "Popular" de "Monitor Latino" México el tema, de la autoría de Rubén Salazar, sigue revolucionando el mundo digital con más de 10 millones de vistas en el canal oficial de Ortiz en YouTube.
El segundo y actual sencillo del álbum, "Otra Borrachera" es una rítmica balada adornada del peculiar sonido de banda que a Ortiz se le ha distinguido desde siempre y como bonus track agregó la versión mariachi de este tema.
Su exitoso álbum, Más Caro Que Ayer (9º álbum de estudio) se lanzó en Febrero del 2020 y debutó número 1 en el chart "Música Mexicana" de Apple Music. Dicha producción contiene 13 corridos y 5 canciones inéditas. Su primer sencillo titulado "Más Caro Que Ayer" alcanzó los primeros lugares de popularidad y cuenta con más de 17 millones de vistas en Youtube.
En la actualidad Gerardo Ortiz sigue destacando entre los favoritos de su género y como ejemplo su más reciente lanzamiento "Por Siempre Manuel" en colaboración con Virlan Garcia ya cuenta con más de un millón de vistas en YouTube.
---
GERARDO ORTIZ Achieves Another #1 On The Billboard "Regional Mexican Airplay" Chart With His Single "OTRA BORRACHERA"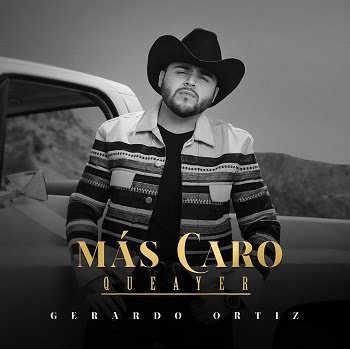 MIAMI (June 23, 2020) – Gerardo Ortiz has catapulted himself into an institution of Latin music, becoming the male soloist with the most number ones in the 25-year history of Billboard's "Regional Mexican Airplay" chart. Today his hit single "Otra Borrachera" (Another Drunknness) climbs to # 1 on the same list, affirming one more victory in his career.
After reaching # 1 on the "Popular" list of "Monitor Latino" Mexico, the song written by Rubén Salazar continues to revolutionize the digital world and currently has more than 10 million views on Ortiz's official YouTube channel.
The second and current single from the album, "Otra Borrachera" (Another Drunknness) is a rhythmic ballad adorned with Ortiz's unique and distinguished band sound. As a bonus track you can enjoy the mariachi version of this same song.
His hit album, Más Caro Que Ayer (ninth studio album) was released in February 2020 and debuted number 1 on Apple Music's "Música Mexicana" chart. This production contains 13 corridos and 5 ballads, all previously unreleased songs. His first single titled "Mas Caro Que Ayer" (More Expensive Than Yesterday) reached the top of the charts and currently has more than 17 million views on YouTube.
Gerardo Ortiz continues to stand out among the favorites of his genre and as an example his most recent release "Por Siempre Manuel" (Forever Manuel) in collaboration with Virlan Garcia reached more than one million views on YouTube in only three days.
Sigue a GERARDO ORTIZ en / Follow GERARDO ORTIZ on:
www.facebook.com/gerardoortiznet
www.twitter.com/gerardoortiznet
www.instagram.com/gerardoortizoficial