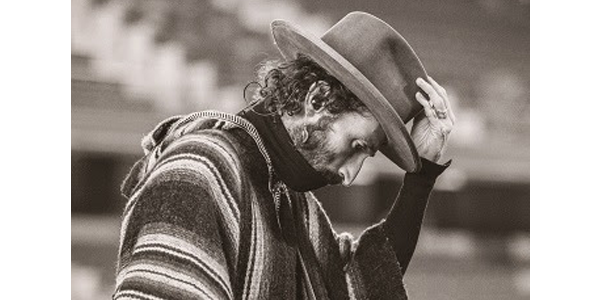 October 19th, 2020
LEIVA anuncia la fecha de publicación de su álbum en directo, MADRID NUCLEAR el próximo 20 de noviembre
El cantautor publicó el segundo adelanto de este trabajo, LOBOS
MIAMI (19 de octubre de 2020) – Eras uno más de la hermandad, pero tuviste que joderlo todo… "Lobos" es una de las canciones de Leiva que más rabia y pasión rezuma. La traición cainita no se perdona. Que lo canten 15,000 personas es otra forma de alivio. Un sólido rock'n'roll de reminiscencias clásicas, como el motor de una Harley con sus dos pistones unidos, gases comprimidos que rugen cuando la válvula de escape se abre. Con un Leiva icónico, manejando la máquina al más puro estilo Easy Rider.
"Lobos" es el segundo adelanto de Madrid Nuclear. El disco grabado en directo el 30 de diciembre del 2019, en un Wizink Center de Madrid que evidencia, blanco sobre negro, un espectáculo apabullante: un público a cien desde el primer riff, y una banda a mil hasta el último acorde, mostrado en una mimada edición de video, que mezcla el calor de este directo con los visuales que Leiva dispara en pantalla durante su Tour Nuclear.
"Como Si Fueras A Morir Mañana" fue el primer adelanto de este mágico concierto, "Lobos" es el segundo avance del álbum Madrid Nuclear, el único directo de Leiva en su carrera en solitario, que se ha convertido hasta la fecha, en ese extraordinario último concierto de su Tour Nuclear.
Esta especial publicación, tendrá lugar el próximo 20 de noviembre y aprovechando el adelanto de este incendiario tema, Leiva desvela la portada, y las canciones que componen este extraordinario trabajo.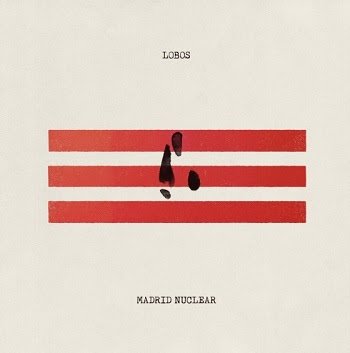 Madrid Nuclear listado de canciones:
La Lluvia En los Zapatos
Animales
Guerra Mundial
Lobos
Superpoderes
Breaking Bad
A Ti Te Ocurre Algo
En El Espacio
Nuclear
Electricidad
Como Si Fueras a Morir Mañana
Godzilla
Vis a Vis
La Llamada
Mi Pequeño Chernóbil
No Te Preocupes Por Mi
Como Lo Tienes tu
Terriblemente Cruel
Estrella Polar
Mirada Perdida
Sincericidio
Lady Madrid
---
LEIVA Announces That His Live Album MADRID NUCLEAR Is To Be Released On November 20
The Singer Songwriter Releases The Second Preview Single "Lobos."
MIAMI (October 19. 2020) – "Lobos" (Wolves), the second single from Spanish singer-songwriter Leiva's upcoming 22-song live album Madrid Nuclear, pulls no punches with its lyrics: "Eras uno más de la hermandad, pero tuviste que joderlo todo..." (You were one more of the brotherhood, but you had to mess it all up…)
This song struck a chord, as 15,000 fans sang along to it at his iconic late 2019 concert in Madrid. Musically, it's a solid rocker that incorporates familiar sounds, just like the unmistakable roar of a Harley. Leiva metaphorically rides this chopper with the ease of a protagonist from Easy Rider.
To be released on November 20, 2020, Madrid Nuclear is a live album that captures Leiva's December 30, 2019, concert at Madrid's Wizink Center, which officially wrapped up his Nuclear Tour. The music video for "Lobos" showcases all the energy of his concert performance, his band, and the audience, interspersed with black-and-white images that were shown to spectators on the giant screen behind the stage.
"Lobos" follows in the footsteps of "Como Si Fueras a Morir Mañana" (As If Today Was Your Last), the first single from this record which is the first live album of Leiva's solo career. Leiva also revealed the album art and tracklisting.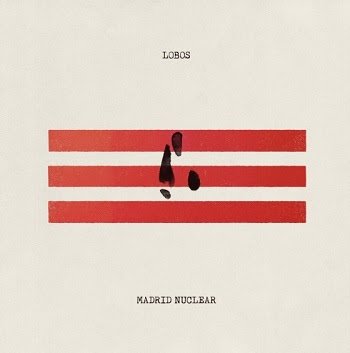 Madrid Nuclear Tracklisting:
La Lluvia En los Zapatos
Animales
Guerra Mundial
Lobos
Superpoderes
Breaking Bad
A Ti Te Ocurre Algo
En El Espacio
Nuclear
Electricidad
Como Si Fueras a Morir Mañana
Godzilla
Vis a Vis
La Llamada
Mi Pequeño Chernóbil
No Te Preocupes Por Mi
Como Lo Tienes tu
Terriblemente Cruel
Estrella Polar
Mirada Perdida
Sincericidio
Lady Madrid
Sigue a LEIVA en / Follow LEIVA on:
www.facebook.com/Leiva.Official
www.instagram.com/leivaoficial_