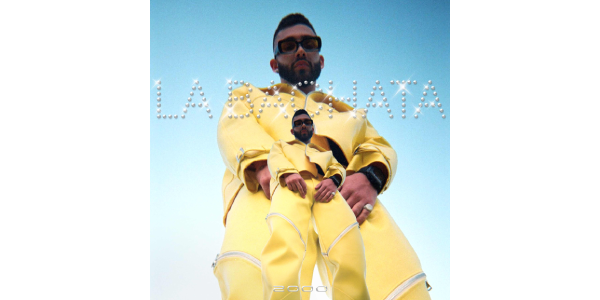 May 26th, 2022
MANUEL TURIZO Derriba Las Barreras Musicales Y Presenta Su Primera Bachata "LA BACHATA"
MIAMI (26 de mayo de 2022) – El ídolo colombiano de la música latina Manuel Turizo, derriba las barreras musicales y presenta su primera canción en género bachata titulada "La Bachata". El tema, cargado de mucho romanticismo, se estrena con su video musical oficial, disponible en todas las plataformas digitales. Escúchalo AQUÍ.
Manuel Turizo, reconocido a nivel internacional por su voz profunda, su estilo romántico y por ser un exponente del género urbano, presenta la primera canción en bachata de su carrera artística "La Bachata". El tema, que nació de la composición del mismo Manuel Turizo junto a Edgar Barrera, Andrés Jael Correa, Juan Diego Medina y Miguel Andrés Martínez, tiene una letra muy romántica, pero que cuenta una historia de desamor sobre un chico que recuerda a un gran amor perdido.
"Ando manejando por las calles que me besaste...", es solo una de las tantas frases de amor y melancolía de este tema que marca un antes y un después en la carrera artística de Turizo, demostrando que la potencia y versatilidad de su voz se adaptan a cualquier estilo musical.
"Soy melómano, escucho todo tipo de música y eso me inspira a crear cosas diferentes. Me encanta poder presentarles este tema y poder acercarme a los amantes de la bachata, yo soy uno de ellos", afirmó Manuel Turizo.
"La Bachata" se estrena con su video musical oficial. El mismo, contiene imágenes inéditas de la niñez de Manuel, combinadas con una vibra de los años 90 que incluye una carpeta llena de CDs de música, un discman y los característicos audífonos noventeros.
El video musical grabado en la ciudad de Miami, contó con la dirección del colombiano Dave, con la casa productora Wildhouse Pictures y está disponible en todas las plataformas digitales de música.
Acerca de Manuel Turizo:
Talento, versatilidad musical y una inigualable voz, ratifican a Manuel Turizo como la revelación del género urbano demostrando que su destreza no tiene límites. Con actitud y personalidad, este cantante de Montería, Colombia, está listo para estampar sus vibras en lo más alto de la escena musical. Luego de irrumpir en el género urbano en el 2017 con una personalidad accesible y éxitos románticos como "Una Lady Como Tú" y "Bésame", su trayectoria sigue en ascenso con sus recientes sencillos como "La Nota" junto a Rauw Alejandro y Myke Towers, y "Mala Costumbre" con Wisin & Yandel. Se ha hecho acreedor a dos nominaciones al Latin GRAMMY® y 16 discos de Multi-Platino, Platino y Oro en los Estados Unidos y Puerto Rico.
---
MANUEL TURIZO Breaks Musical Barriers And Presents His First Bachata "LA BACHATA"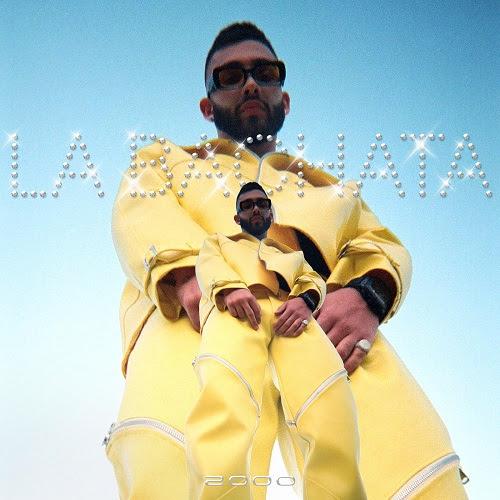 MIAMI (May 26, 2022) – Latin music's Colombian idol Manuel Turizo, breaks musical barriers and presents his first bachata track titled "La Bachata". The song, loaded with romanticism, premieres with its official music video, available on all digital platforms. Listen HERE.
Manuel Turizo, internationally recognized for his deep resonant voice, his romantic style and for being an exponent of urban music, presents the first bachata song in his artistic career "La Bachata". The song, written by Turizo himself along with Edgar Barrera, Andrés Jael Correa, Juan Diego Medina and Miguel Andrés Martínez, has very romantic lyrics and tells the story of a heartbroken boy who remembers his greatest lost love.
"I'm driving through the streets where you kissed me," is just a sample of the many phrases of love and melancholy on the track, marking a before and after in Turizo's artistic career, demonstrating that the power and versatility of his voice adapts to any musical style.
"I'm a music lover, I listen to all kinds of music and that inspires me to create different things. I love being able to present this song and being able to connect with bachata lovers…I am one of them," said Manuel Turizo.
"La Bachata" premieres with its official music video which contains unpublished images of Manuel's childhood, combined with a 90's vibe that includes a folder full of CDs, a Discman and the characteristic headphones from that era.
The music video was recorded in Miami, FL, was directed by the Colombian Dave, with the production house Wildhouse Pictures and is available on all digital music platforms.
About Manuel Turizo:
Talent, musical versatility and an instantly recognizable voice have made the Montería, Colombia, native Manuel Turizo one of the fastest breakout artists in urban music. With his mix of boy-next-door simplicity and high-wattage star power, Turizo is popularizing his romantic urban style around the world. After bursting on the scene in 2017 with hits like "Una Lady Como Tú" and "Bésame," he has continued to find success with recent singles such as "La Nota" with Rauw Alejandro and Myke Towers, and "Mala Costumbre" with Wisin & Yandel. He has earned two Latin GRAMMY® nominations and 16 Gold, Platinum and Multi-Platinum certifications from the RIAA.
Sigue a Manuel Turizo en // Follow Manuel Turizo on:
www.instagram.com/manuelturizo/
www.youtube.com/channel/UC5Jn-9jqrVvKm9Hx0WW8Pgw
www.facebook.com/ManuelTurizoMusic/