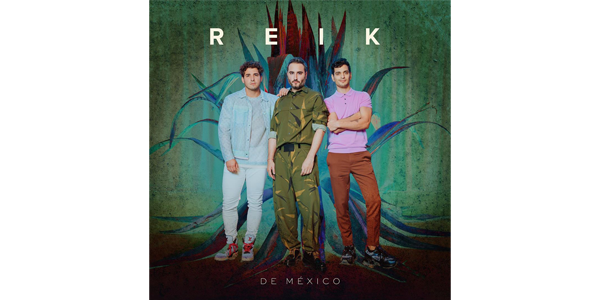 September 14th, 2020
REIK rinde tributo a México con el estreno de su nuevo álbum, DE MÉXICO
MIAMI (14 de septiembre de 2020) – A través de sus 15 años de carrera, REIK ha logrado cautivar nuevas audiencias con cada uno de sus proyectos, logrando grandes éxitos que los han llevado a su internacionalización desde su país natal de México. El grupo multi-platino y ganador del Latin GRAMMY ® ha querido mostrarle su agradecimiento y rendirle tributo a su país con el estreno de un nuevo EP titulado, De México, el cual ya se encuentra disponible en todas las plataformas digitales.
De México es un material realizado en honor al éxito y reconocimiento que ha logrado la música mexicana en el mundo. Además, a través de este álbum, REIK se une a la celebración de las fiestas patrias por la independencia de México, deleitando a sus fanáticos con interpretaciones espectaculares de algunos de los clásicos musicales más prominentes de la cultura mexicana.
El álbum contiene 6 temas que fueron re-imaginadas por Jesús, Julio y Bibi, en el mágico estilo de baladas pop de REIK. Estas canciones se tratan de clásicos como, "Si No Te Hubieras Ido" de Marco Antonio Solis, "Tatuajes" de Joan Sebastian, "Te Hubieras Ido Antes" de Julión Alvarez, "Estos Celos" de Vicente Fernández, "Háblame De Ti" de Banda MS, y "Fuerte No Soy" de Intocable.
Recientemente, REIK impresionó a todos sus fanáticos con el estreno de su último EP visual 20—21, con el cual lograron gran éxito. El disco de 4 canciones causó un gran impacto, no solo por haber sido el regreso de REIK a sus raíces de las baladas pop, sino porque también fue conceptualizado sobre las adversidades presentadas en el mundo por el COVID-19.
Los primeros dos capítulos del EP – "Pero Te Conocí" y "Lo Mejor Ya Va A Venir"- lograron más de 1 millón de visitas en sus videos musicales, tan solo en las primeras 24 horas de sus lanzamientos. Actualmente, "Pero Te Conocí" cuenta con más de 12 millones de visitas, mientras que "Lo Mejor Ya Va A Venir" cuenta con más de 5 millones de visitas. Asimismo, el tercer capítulo, "Con La Falta Que Me Haces" cuenta con casi 4 millones de visitas. Por último, la colaboración excepcional con la cantante colombo-canadiense Jessie Reyez, "Lo Intenté Todo", causó una gran impresión sobre los fanáticos de REIK, logrando rápidamente más de 9 millones de visitas en su video musical.
---
REIK Pays Tribute To Mexico With The Release Of New Album, DE MEXICO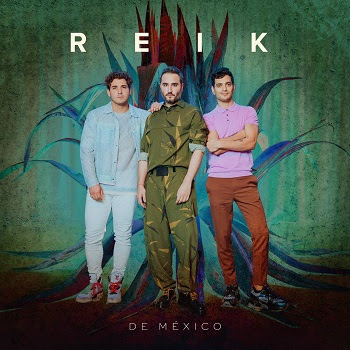 MIAMI (September 14, 2020) – Throughout its 15-year career, REIK has managed to captivate new massive audiences with the release of each of its projects, achieving outstanding success that has led to the group's internationalization from their origins, in their native Mexico. The multi-platinum and Latin GRAMMY ® award-winning group wants to show their gratitude and pay tribute to their country with the release of their new EP titled, De México, which is now available on all digital platforms.
REIK releases this new album to honor Mexico's Independence Day and festivities. De México is an album that pays homage to traditional Mexican music and its success around the world. It includes spectacular performances of some of the most prominent musical classics of Mexican culture.
The album contains six cover songs that Jesús, Julio and Bibi beautifully recreated in the magical pop ballads style of REIK; including hits like, "Si No Te Hubieras Ido" by Marco Antonio Solis, "Tatuajes" by Joan Sebastian, "Te Hubieras Ido Antes" by Julión Alvarez, "Estos Celos" by Vicente Fernández, "Háblame De Ti" by Banda MS, and "Fuerte No Soy" by Intocable.
Recently, REIK impressed its fans with the premiere of a visual EP titled, 20-21, which has garnered significant success. The four-track EP caused a huge impact, not only because it was REIK's return to its pop ballad sound, but also because its concept touches upon the adversities we are all collectively living through due to COVID-19.
The official videos for the first two chapters of the EP; "Pero Te Conocí" and "Lo Mejor Ya Va A Venir," each achieved more than one million views in the first 24 hours after their release. Currently, "Pero Te Conocí" has more than 12 million views, while "Lo Mejor Ya Va A Venir" has more than 5 million views. Likewise, the third chapter, "Con La Falta Que Me Haces," has almost 4 million views. Lastly, the exceptional collaboration with Colombian-Canadian singer Jessie Reyez, "Lo Intenté Todo," has quickly reached more than 9 million views on its music video.
Sigue a REIK en / Follow REIK on: