La Unión Europea celebrará el próximo 27 de Junio un Concierto en el que participarán varias artistas de la élite de la música y el espectáculo, entre los que se destacan Shakira, Coldplay, J Balvin, Justin Bieber, Usher, Miley Cyrus, Jennifer Houdson, Christine and the Queen, entre otros.
El propósito del evento es recaudar fondos para una vacuna universal contra el COVID – 19, tratamientos y pruebas de diagnótico que lleguen a todo el mundo. La Presidenta de la Comisión de la UE, Ursula von der Leyen, dijo que el evento será "un momento verdadero y fuera de lo común de unidad mundial", añadió que "los artistas tienen el poder de inspirar el cambio, utilizan su talento para servir a grandes causas". "La UE está plenamente comprometida a garantizar un acceso justo a una vacuna asequible, lo antes posible, para todos los que la necesiten. Unidos, sé que podemos hacer del mundo un lugar más seguro".
Esta iniciativa marcará la conclusión de la campaña 'Objetivo Mundial: Unidos por nuestro futuro' (Global Coal: Unite For Our Future), lanzada por la Unión Europea (UE) y el grupo activista Global Citizen para financiar la investigación de una vacuna contra el coronavirus y ayudar a reconstruir las comunidades afectadas por la pandemia "de manera justa y equitativa".
"Los ciudadanos de todo el mundo están pidiendo a los líderes mundiales que ayuden a poner fin al COVID-19 al instarles a comprometer los miles de millones de dólares necesarios para entregar pruebas, tratamientos y vacunas a todos, en todas partes ", declaró Shakira.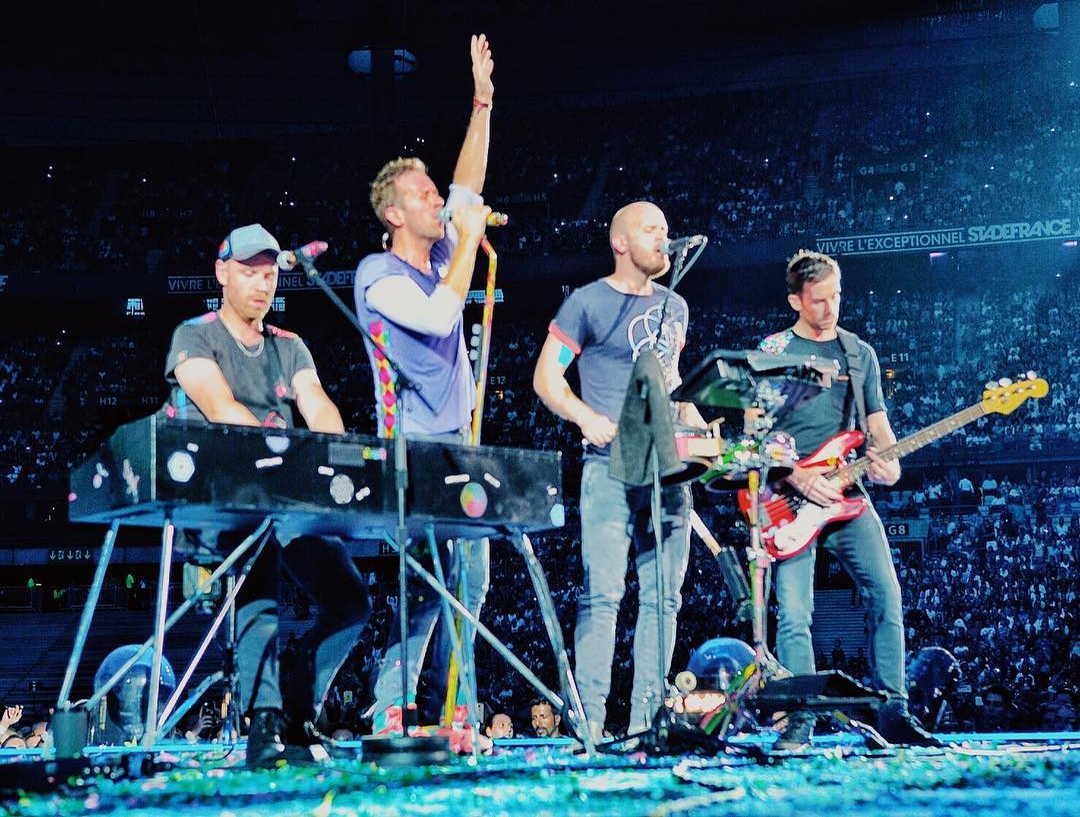 Banda Británica Coldplay
También está confirmada la presencia de los actores Chris Rock, Hugh Jackman, Charlize Theron, Forest Withaker, Salma Hayek; el exfutbolista David Beckham, entre otros.
El espectáculo podrá verse a a las 3 p.m hora de Bruselas por RTVE, Canal +, ARD, Bell Media, CBC, NBC, Globo o Fuji TV, así como a través de las redes sociales Twitter, Facebook, Youtube y el portal de la Comisión Eropea.