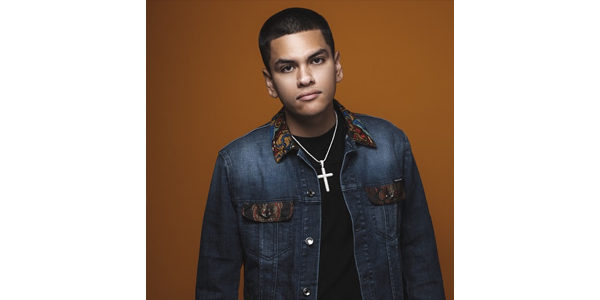 October 27th, 2020
VIRLÁN GARCÍA Una De Las Nuevas Voces Que Está Cambiando El Regional Mexicano Anuncia Su Firma Artística Con SONY MUSIC
MIAMI (27 de octubre, 2020) – Virlán García, el joven compositor, intérprete y músico originario de Guasave, Sinaloa, acaba de anunciar su reciente firma con la casa discográfica Sony Music México. Con ello, el cantante de 23 años abre una nueva etapa en la exitosa carrera que lo ha llevado a ser considerado como una de las nuevas voces que están cambiando el regional mexicano.
Luego de una imparable trayectoria iniciada en 2015, el joven ha rebasado en poco tiempo la sorprendente cantidad de más de tres millones de oyentes mensuales en Spotify como artista de sierreño, corridos y banda. Su talento como intérprete y compositor se ha dejado sentir día a día con los casi dos millones de seguidores que tan sólo en IG siguen diariamente al artista. Esto gracias a una genial fusión que reúne la tradición del corrido con la influencia de compositores como Joan Sebastián, Marco Antonio Solís, Alberto Aguilera Valadez, entre otros grandes referentes de la música mexicana.
Sobre esta nueva firma Roberto López, presidente de Sony Music México, aseguró: "Estamos muy felices por la incorporación de Virlán García a la familia de Sony Music. Gracias a su enorme talento como compositor, intérprete, así como en todos los aspectos creativos de sus proyectos, Virlán ha forjado una muy exitosa carrera, la que hemos visto siempre con admiración. Agradeciendo su confianza, le damos la bienvenida a nuestra compañía, muy orgullosos de comenzar a trabajar juntos para que su música llegue a lo más alto".
Mientras que Virlán compartió: "Quiero agradecer enormemente la oportunidad que me brinda Sony Music por hacerme parte de su familia y por la confianza depositada en mí; ha sido de gran valor para mi carrera profesional. Estoy convencido que estos esfuerzos realizados nos llevarán a alcanzar con éxito los objetivos propuestos. ¡Muchas gracias!".
Con ello queda claro que esta firma no es sino la confirmación del gran talento y la original voz con la que el joven que ya ha entregado éxitos como "En Dónde Está Tu Amor" que cuenta con un video oficial de 328M de reproducciones en YouTube y 128M de streams en Spotify, además de canciones como "Lluvia en tus Pestañas", "Y Cambió Mi Suerte" (Top 50 Regional Mexicano monitorLATINO-USA), entre otros hits que componen un sólido catálogo conformado por cinco álbumes. Un talento que le ha ganado el cariño y respeto de millones de seguidores, así como distintas figuras del regional mexicano, entre los que se encuentran el artista de regional #1 de Billboard, Gerardo Ortiz, con quien recientemente sacó su dueto escrito en colaboración: "Por Siempre Manuel".
La historia de Virlán García en el mundo musical comenzó a los 16 años y no hay nada que la detenga. Con nueva música bajo el brazo respaldada por su impresionante trayectoria, esta nueva firma es la celebración de un talento que espera llegar mucho más lejos de la mano de Sony Music.
---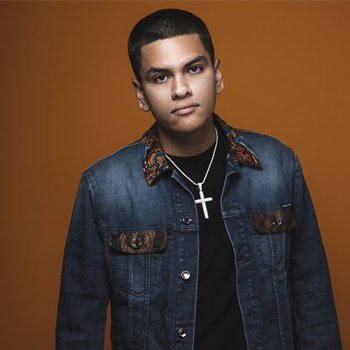 VIRLÁN GARCÍA One Of The Leaders of The New Generation Of Regional Mexican Stars Signs With SONY MUSIC
MIAMI (October 27, 2020) – Virlán García, the 23-year-old singer, songwriter and musician from Guasave, Sinaloa, has signed an exclusive recording deal with Sony Music. Consequentially, expanding his reach as one of the most revolutionary new artists in the Regional Mexican music.
Launching his career in 2015, he became a highly sought-after artist among subscribers of Spotify where he quickly surpassed three million monthly listeners. His ability to sing and write captivating songs in acoustic Sierreño, brass banda, and corrido styles has won him a large fanbase. On Instagram he has over two million followers.
His songwriting is influenced by such Mexican greats as Marco Antonio Solís, Joan Sebastián (1951-2015), and Juan Gabriel (1950-2016).
Roberto López, President of Sony Music México, expressed: "We are very happy that Virlán García is joining the Sony Music family. Thanks to the enormous talent that he displays as a composer and vocalist, and in all creative aspects of his projects, Virlán has built a successful career which we have observed with admiration. We are grateful for his trust in us, and we welcome him to our company. We are proud to start working together so that his music reaches as far and wide as it can."
For his part, Virlán is ready to keep moving his career forward with Sony: "I want to give huge thanks to the opporunity that Sony Music has given me to become part of its family and for the trust it has placed in me. It has been of great value to my professional career. I am convinced that this effort will allow us to achieve the objectives that we've set out to accomplish. Many thanks!"
Music fans have hailed the talented and original voice of this young artist who is known for such hits as "En Dónde Está Tu Amor" (Where Is Your Love), which has surpassed 328 million views on YouTube and 128 million streams on Spotify. He has also found success with songs such as "Lluvia en tus Pestañas" (Rain in Your Eyelashes) and "Y Cambió Mi Suerte" (My Luck Changed), which went Top 50 on the monitorLATINO Regional Mexican chart.
With five albums under his belt, he has an impressive body of work that has won him respect not only from his millions of fans, but also from his music-industry peers such as the legendary Gerardo Ortiz, who recently featured him on his song "Por Siempre Manuel."
At age 16, Virlán García made his first forays into the music world. Now, with new music to forge ahead, he and Sony Music are ready to take his promising career to incredible heights.
Sigue a VIRLÁN GARCÍA en / Follow VIRLÁN GARCÍA on: