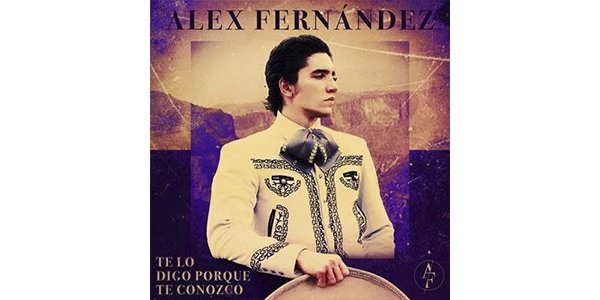 August 3rd, 2020
ALEX FERNÁNDEZ le canta al desamor con "TE LO DIGO PORQUE TE CONOZCO"
Haz clic en la imagen para escuchar el tema.
MIAMI (3 de agosto de 2020) – El género mexicano por excelencia se encuentra bien representando. Esto gracias al extraordinario talento del "El Heredero", Alex Fernández, quien nos entrega "Te Lo Digo Porque Te Conozco", una nueva canción de la autoría de Edén Muñoz y Javier Arturo Rochín, un delicado pero contundente tema que deja sentir el desamor a flor de piel.
Acompañado por un animado video lirico donde la letra de la canción nos transporta a atravesar una noche de lluvia en el campo, "Te Lo Digo Porque Te Conozco", nos lleva a recrear el escenario justo para vivir el desamor. Gracias a la producción de Francisco Javier Ramírez López, colaborador cercano de la familia Fernández, tanto guitarras como violines, trompetas y demás instrumentos clásicos del mariachi relucen para dar paso a la voz del joven. Todo en un tema de gran tradición para la música mexicana y que en voz de Alex Fernández suena como un clásico con inolvidables versos que nos ponen a cantar: "Porque yo no perdí / Me perdieron a mí".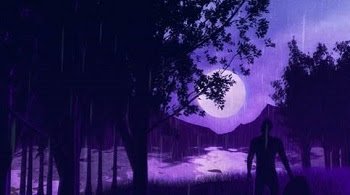 Con este nuevo sencillo se suma una pieza más al sólido catálogo que el artista ha formado desde que a finales del 2018 diera inicio a su carrera musical. La canción, es el segundo adelanto de su nuevo álbum, el cual lanzó como primer sencillo, "El Tiempo No Perdona", la emotiva canción que lanzara en homenaje a su padre Alejandro y a su mentor Vicente Fernández. El joven jalisciense se prepara para lo que será la continuación de su álbum debut Sigue la Dinastía.
Es con estos lanzamientos, que Alex Fernández continúa una carrera que ya tiene un lugar único dentro del género de la música mexicana. En poco tiempo el cantante ha obtenido más de 27.8 millones de reproducciones en su canal de YouTube, un #1 de radio a nivel nacional y presentaciones con gran reconocimiento en México, EE.UU. Colombia y Guatemala; además de invitaciones para participar en shows de la talla de los Latin GRAMMY® Acoustic Sessions donde contó con la compañía del prestigioso Mariachi Gama Mil (Juan Gabriel, Plácido Domingo, Lucero), entre otros.
Actualmente, el joven artista se encuentra nominado en Premios Juventud en la categoría "La Nueva Generación Regional Mexicano" (Nuevo Artista en el género Regional Mexicano), que serán transmitido a través de la cadena Univision el próximo 13 de agosto desde la ciudad de Miami, FL .
Es innegable, que la prodigiosa voz de Alex Fernández le ha valido el sobrenombre de "El Heredero".
---
ALEX FERNÁNDEZ Sings About The Pain Of Love On "TE LO DIGO PORQUE TE CONOZCO"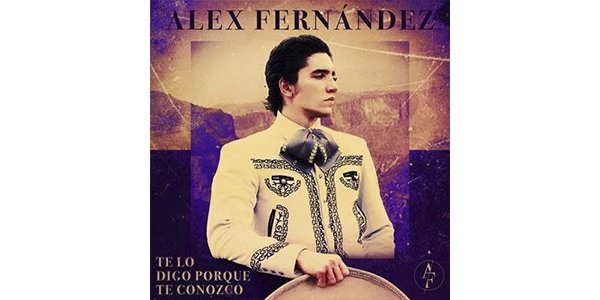 Click The Above Image To Listen To The Song
MIAMI (August 3, 2020) – Mariachi, the signature genre of Mexico, is in skilled young hands. The third-generation ranchera artist Alex Fernández releases "Te Lo Digo Porque Te Conozco" (I Tell You Because I Know You), written by Edén Muñoz and Javier Arturo Rochín. This vulnerable but powerful song makes us feel all the emotions of a breakup.
Accompanied by an animated lyric video that writes the words of the song across a rainy night in the countryside, "Te Lo Digo Porque Te Conozco" has an outstanding visual and sonic atmosphere. The production, by the longtime Fernández family collaborator Francisco Javier Ramírez López, features such classic mariachi instrumentation as acoustic guitar, violin, trumpet and more which give this young singer's memorable voice a perfect accompaniment. Over a traditional sound, Alex Fernández sings memorable lyrics that we can't help but sing along to: "Porque yo no perdí / Me perdieron a mí" (Because I didn't lose, they lost me.)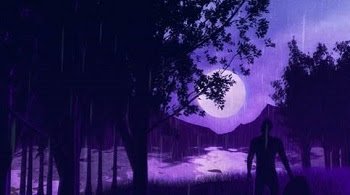 This song is another standout addition to the body of work of Alex, who began his musical career in late 2018. "Te Lo Digo Porque Te Conozco" is the second single from his upcoming second album. It arrives on the heels of the first preview "El Tiempo No Perdona" (Time Does Not Forgive), a moving song that he uses to pay tribute to his father Alejandro and his mentor, grandfather Vicente Fernández. Alex's debut album Sigue la Dinastía (The Dynasty Continues) was a critical and commercial success.
Alex is playing a major role on popularizing Mexican music for a new generation. His YouTube channel has surpassed 27.8 million total views, while his songs have hit #1 on the Mexico airplay chart and he has performed in Mexico, USA, Colombia and Guatemala. He also played at the Latin GRAMMY® Acoustic Sessions, where he was backed by the prestigious Mariachi Gama Mil (Juan Gabriel, Plácido Domingo, Lucero). He is nominated at the upcoming 2020 Premios Juventud (Youth Awards) in the category of Regional Roots 2.0. From the very first listen of "Te Lo Digo Porque Te Conozco," it's clear that Alex Fernández has inherited the talent and work ethic of his famous family.
Sigue a ALEX FERNÁNDEZ en / Follow ALEX FERNÁNDEZ on:
www.facebook.com/AlexFdezMusica/
www.twitter.com/Alexfdezmusica