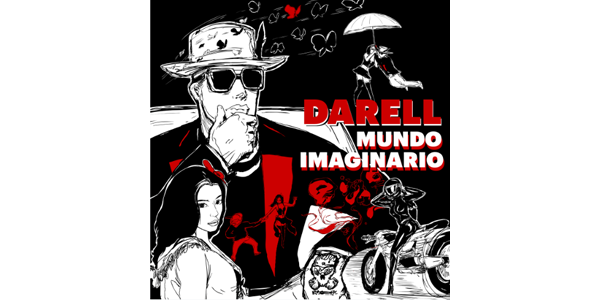 May 22nd, 2020
DARELL estrena su nuevo sencillo "MUNDO IMAGINARIO"
MIAMI (22 de mayo de 2020) – El exponente del género urbano Darell ha aprovechado el período de distanciamiento social para enfocarse en crear música y escribir temas. El joven puertorriqueño da a conocer un nuevo tema en solitario titulado "Mundo Imaginario". La canción trata del anhelo por volver a ver a esa persona que tanto le gusta y de la cual se pasa hablando, pero además imagina constantemente que está a su lado.
El tema compuesto por el artista fue producido por el destacado productor Lil Geniuz. Mientras que el vídeo estuvo a cargo del animador y cineasta canadiense Jonathan Ng "Jon Jon". Dado el distanciamiento social que ha ocasionado el COVID-19, se optó por un vídeo dibujado a mano. La melodía revela el corazón de Darell como una mansión y cada cámara presenta un nuevo poder mágico de pasión y placer. El coqueteo se precipita en elementos como el agua, el viento y el fuego para solo encontrarse congelado en el interior de un relicario del amor. A fin de cuentas puede ser real, un sueño o simplemente producto de un mundo imaginario.
Darell se ha dado a conocer por su colaboración con colegas del género en más de cincuenta canciones y sigue demostrando su evolución y versatilidad con este tema en solitario. El artista expresó "siempre es importante adaptarse a los cambios y decidí que el distanciamiento no iba a detener mis planes de seguir trabajando en mis proyectos. Filmamos un vídeo diferente y estoy muy contento con el resultado, espero que lo disfruten". Previo a "Mundo Imaginario" Darell lanzó "No Vuelva más".
El cantante y compositor boricua de música urbana ha colaborado con los mejores talentos de su género y fue nominado en Premio Lo Nuestro. Además, fue finalista en seis categorías de los Premios Billboard de la Música Latina, y postuló al Latin GRAMMY® por su gran éxito "Otro Trago" con Sech. Asimismo, ha sido galardonado en tres ocasiones en los Premios Tu Música Urbano.
"Mundo Imaginario" está disponible en todas las plataformas digitales principales y el vídeo en su canal de YouTube.
Acerca de Darell:
El cantante y compositor boricua de música urbana Darell ha colaborado con los mejores talentos de su género, incluyendo a Anuel AA, Daddy Yankee, Ozuna y Bad Bunny. Darell fungió como autor de "Te Boté", el éxito urbano más escuchado del 2018, y obtuvo nominaciones al Premio Nuestro. Fue finalista en seis categorías de los Premios Billboard de la Música Latina, y postuló al Latin GRAMMY® por su gran éxito "Otro Trago" con Sech.
"Te Boté Remix" ha superado los 1.9 billones de reproducciones en YouTube. Esta canción permaneció por 26 semanas en el puesto #2 de Billboard, mientras su otro sencillo "Asesino" con Brytiago se posicionó en el puesto #50. "Otro Trago" junto a Sech cuenta con más de 396 millones de vistas en YouTube.
---
DARELL Drops New Single "MUNDO IMAGINARIO"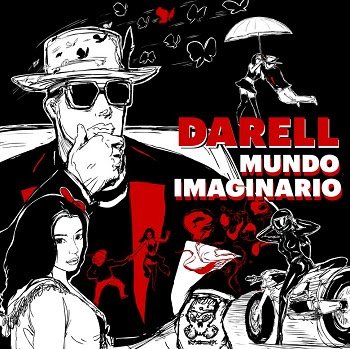 MIAMI (May 22, 2020) – Puerto Rican urban talent Darell has immersed himself in songwriting and production during the quarantine. Today, he releases his solo single and video "Mundo Imaginario" (Imaginary World). This song is about longing to see that special person once again, as he imagines that she is constantly by his side.
Written by Darell himself, "Mundo Imaginario" is produced by the renowned maestro Lil Geniuz. Canadian animator and director Jonathan "Jon Jon" Ng created the music video. The pandemic caused Darell to opt for an animated music video, drawn by hand. It portrays Darell's heart as a mansion, with each room revealing magic powers of passion and pleasure. Flirting is represented by such elements as water, wind and fire, only to end up frozen in the interior of love's treasure chest. In the end, it could be real, a dream, or the product of an imaginary world.
After recording over 50 collaborations, including many major hits, with top Latin urban artists, Darell is now showing his evolution and versatility as a solo performer. As he points out, "It is always important to adapt to changing circumstances, and I decided that social distancing wouldn't interfere with my work. We filmed a different type of music video and I'm very happy with how it turned out. I hope you enjoy it!" Prior to "Mundo Imaginario," Darell released the single "No Vuelvas Más" (Don't Come Back Again.)
This brilliant artist has worked with Latin music royalty and has been a nominee for the Premio Lo Nuestro awards. In addition, he has been a finalist in six categories at the Billboard Latin Music Awards, and was nominated for a Latin GRAMMY® for his massive hit "Otro Trago" (Another Drink) with Sech. He has also won three Premios Tu Música Urbano awards.
"Mundo Imaginario" is available from all digital-music outlets and Darell's YouTube channel.
About Darell:
Darell is an urban singer-songwriter born in Puerto Rico. He has collaborated with many of the most renowned artists of the genre, such as Anuel AA, Daddy Yankee, Ozuna and Bad Bunny. Darell is the composer of the most listened to urban song of 2018: "Te Bote". He has received nominations for the Lo Nuestro Awards, six Latin Billboard Awards, and a Latin GRAMMY® nomination for the hit song "Otro Trago" with Sech.
"Te Bote Remix" has more than 1.9 billion views on YouTube. The song was located at # 2 on the Billboards list for 26 weeks; at the same time with his other single "Asesino" with Brytiago was listed as well, in 50th place. The hit song "Otro Trago" with Sech has more than 396 million views on YouTube.
Sigue a DARELL en / Follow DARELL on:
www.facebook.com/DarellOficialPR/