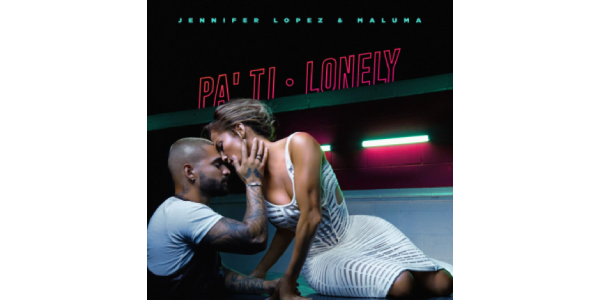 October 1st, 2020
JENNIFER LOPEZ & MALUMA Dominan TikTok Y Las Plataformas De Streaming Con "PA' TI" & "LONELY"
Jennifer Lopez establece un récord personal de streams en Spotify con más de 890 mil a tan solo 24 horas de su lanzamiento. Protagonizando el primer evento de premiere "Behind The Video" en la historia de TikTok, Jennifer Lopez y Maluma se anotan otro hit con más de 1.5 billones de reproducciones
MIAMI (30 de septiembre de 2020) –Provocando revuelo, Jennifer Lopez y Maluma escriben un nuevo capítulo en la cultura popular y las plataformas de streaming con sus nuevos sencillos y el contundente evento visual de "Pa' Ti" y "Lonely".
Haz clic AQUÍpara ver los videos y escuchar los audios vía Sony Music Latin y Arista Records.
El 24 de septiembre, las dos superestrellas hicieron mancuerna con la red social TikTok para presentar su innovador evento de estreno "Behind the Video". Transmitido por TikTok LIVE, los seguidores de ambos artistas fueron invitados a ser testigos del detrás de cámaras del video musical de "Pa' Ti"/ "Lonely" para inmediatamente lanzar el cortometraje en exclusiva en el app de TikTok. El evento contó con más de 421 mil espectadores y 51 mil asistentes simultáneos. Mientras tanto, más de 32 mil videos de usuarios incorporaron "Pa' Ti", y el reto #PaTiChallenge generando más de 1.5 billones de vistas. Resultando en poco tiempo, se sumaran más de 255 mil nuevos seguidores al canal de @JLo en TikTok con más de 21 millones de reproducciones de sus videos.
Además, a tan solo 24 horas del estreno, Jennifer estableció un récord personal en Spotify, superando los 890 mil streams. En la lista Top Latino Songs de iTunes, Jennifer y Maluma se adueñaron por tres dias consecutivos de los primeros tres puestos con "Pa' Ti" en el #1, "Lonely" en el #2, y "Pa' Ti [Spanglish]" en el #3. "Pa' Ti" sigue hasta la fecha, ocupando los primeros lugares de la lista. Asimismo, "Pa' Ti" se convirtió en la canción de más rápido ascenso en el listado de Top Latin Airplay de Billboard, debutando en el puesto #22.
"Pa' Ti" y "Lonely" fueron producidas por Jon Leone y Édgar Barrera, y co-escritas por Jennifer Lopez y Maluma. Dirigido por Jessy Terrero, los videos musicales se filmaron en Huntington, NY y en la ciudad de Nueva York. Las canciones también se destacarán en Marry Me, el largometraje protagonizado por Jennifer Lopez y Maluma, el cual se estrenará el 12 de febrero del 2021 para el Día de San Valentín, y formarán parte de su banda sonora que se lanzará de la mano de Sony Music Latin y Arista Records.
La unión de estas dos superestrellas ha logrado las colaboraciones más contundentes del año: "Pa' Ti" y "Lonely".
Pronto se darán a conocer más noticias sobre estas grandes estrellas.
Acerca de Jennifer Lopez:
Jennifer Lopez es una galardonada actriz, productora, cantante y artista consagrada en la música, la televisión y el cine, y es una de las artistas más influyentes en la historia. Como intérprete, ha vendido más de 75 millones de discos y recientemente concluyó su gira It's My Party ante llenos totales además de dar una actuación en el Pepsi Super Bowl LIV Halftime Show que rompió récord de sintonización. Sus películas han generado más de 3 billones de dólares en taquilla. Como artista, ícono de moda, empresaria y filántropa influyente, Jennifer Lopez ha sido nombrada la celebridad más poderosa del mundo por la revista Forbes, fue la primera recipiente del reconocimiento "La Mujer Más Bella Del Mundo" por la revista People, formó parte de la lista TIME 100, y ha obtenido prestigiosos premios como el MTV Video Vanguard Award y dos nominaciones al Globo de Oro por sus actuaciones en los exitosos largometrajes Hustlers y Selena. Hasta la fecha, Lopez sigue siendo la única artista femenina en tener el álbum y la película más popular de Estados Unidos de manera simultánea. En febrero 2021, López protagonizará la película Marry Me, con Owen Wilson y Maluma.A lo largo de sus dos décadas de trayectoria, Jennifer Lopez ha hecho una huella indeleble como ícono global y polifacético.
Acerca de Maluma:
Con tan sólo veintiséis años de edad, Juan Luis Londoño Arias, mejor conocido por su nombre artístico Maluma (compuesto por las primeras letras de los nombres de su madre, su padre y su hermana) se ha convertido en uno de los artistas de mayor impacto en la música urbana y el ídolo juvenil de la música latina a nivel global. Ganador del Latin GRAMMY® 2018 al Album Pop Vocal Contemporáneo (por F.A.M.E.) Maluma es uno de los cantantes más populares con fans activos en las redes sociales y el líder entre cantantes masculinos latinos con más de 53.4 millones de seguidores en Instagram. De hecho él es el primer y único artista latino masculino que ha sobrepasado 50 millones de seguidores. Esta cifra se le suma a más de 23 millones de fans en Facebook, 6 millones en Twitter y 25 millones de suscriptores en su canal de YouTube.
En el 2017 presentó 105 conciertos en América Latina, Estados Unidos, Europa e Israel, vendiendo más de 1 millón de tickets en su MALUMA WORLD TOUR 2017 y convirtiéndose en el artista latino que vendió la mayor cantidad de tickets de conciertos en el 2017. En el 2018 y el 2019 rompió records con llenos totales en todos sus conciertos en Estados Unidos y Europa con su F.A.M.E. World Tour y 11:11 World Tour llenando a capacidad el Madison Square Garden (Nueva York), American Airlines Arena (Miami) y dos The Forums (Los Angeles) entre otros. En el 2019, agotó las entradas en el estadio más grande de Israel, el Yarkon Park en Tel Aviv con más de 60.000 espectadores; hizo historia en el 18º Festival Anual Mawazine en Rabat, Marruecos, estableciendo un récord de asistencia de todos los tiempos como protagonista del concierto frente a 200.000 personas; y se presentó por primera vez en Riyadh, Arabia Saudita ante 25.000 personas.
Desde firmar con Sony Music Latin en el 2015, Maluma ha lanzado tres álbumes que han debutado en el #1 del listado Latin Albums de Billboard: Pretty Boy Dirty Boy (2015), F.A.M.E. (2018) and 11:11 (2019). Maluma es el artista más joven en obtener simultáneamente #1 y #2 en el listado "Latin Airplay" de Billboard ("Sin Contrato" y "Chantaje") y solamente el sexto en logarlo. Hasta la fecha, Maluma tiene diecisiete éxitos #1 en el listado Latin Airplay de Billboard.
Acerca de TikTok:
TikTok es el destino principal para ver cortometrajes en dispositivos móviles. Nuestra misión se basa en inspirar la creatividad y fomentar la alegría. TikTok cuenta con instalaciones en Los Ángeles, Nueva York, Londres, París, Berlín, Dubái, Bombay, Singapur, Yakarta, Seúl, y Tokio. www.tiktok.com.
Acerca de Marry Me:
Repleto de canciones originales de Jennifer Lopez y la sensación de la música latina Maluma, Marry Me llegará el fin de semana del Día de San Valentín con Lopez interpretando a la súper-estrella musical Kat Valdez y Owen Wilson como Charlie Gilbert, un profesor de matemáticas: completos extraños que aceptan casarse y luego conocerse. Un romance improbable sobre dos personas diferentes que buscan algo real en un mundo donde el valor se basa en me gusta y seguidores, Marry Me es una historia de amor moderna sobre la celebridad, el matrimonio y las redes sociales.

Kat Valdez (Lopez) es la mitad de la pareja de celebridades más sexy de la Tierra con el supernova de la nueva música Bastian (Maluma, haciendo su debut en el cine). Mientras el ineludible sencillo de Kat y Bastian, "Marry Me" sube en las listas, están a punto de casarse ante una audiencia de sus fans en una ceremonia que se transmitirá en múltiples plataformas.

El profesor de matemáticas de secundaria divorciado Charlie Gilbert (Owen Wilson) ha sido arrastrado al concierto por su hija Lou (Chloe Coleman, Big Little Lies de HBO) y su mejor amiga (Sarah Silverman). Cuando Kat se entera, segundos antes de la ceremonia, que Bastian la ha engañado con su asistente, su vida gira a la izquierda cuando tiene un colapso en el escenario, cuestionando el amor, la verdad y la lealtad. A medida que su mundo de gasa se desvanece, mira a los ojos a un extraño, un rostro entre la multitud.

Si lo que sabes te decepciona, entonces quizás lo que no sabes es la respuesta, y así, en un momento de inspirada locura, Kat elige casarse con Charlie. Lo que comienza como una reacción impulsiva se convierte en un romance inesperado. Pero a medida que las fuerzas conspiran para separarlos, surge la pregunta universal: ¿Pueden dos personas de mundos tan diferentes salvar el abismo que los separa y construir un lugar al que ambos pertenezcan?

Marry Me es dirigida por Kat Coiro (It's Always Sunny in Philadelphia de FX, Dead to Me de Netflix) a partir de un guión de John Rogers (The Librarians de TNT) y Tami Sagher (30 Rock de NBC) y Harper Dill (The Mick de FOX) basado en la novela gráfica de Bobby Crosby. La película es producida por Elaine Goldsmith-Thomas (Hustlers, Maid in Manhattan), Jennifer Lopez, Benny Medina (Hustlers, The Fresh Prince of Bel-Air de NBC) y John Rogers. Los productores ejecutivos de la película son Alex Brown, Willie Mercer, Pamela Thur y J.B. Roberts.
Una película de Universal Pictures, Marry Me se exhibirá a partir del viernes, 12 de febrero, 2021, para el fin de semana de San Valentín.
---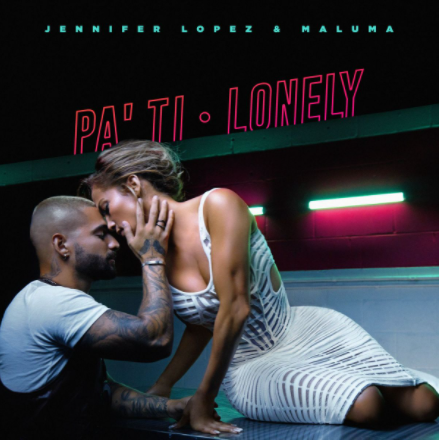 JENNIFER LOPEZ & MALUMA Take Over TikTok & Streaming Platforms With "PA' TI" & "LONELY"
Jennifer Lopez Earns Career-Best 24-Hour Spotify Debut With 890K Streams And Makes History With TikTok's First "Behind The Video" Premiere Event With 1.5 Billion Views
MIAMI (September 30, 2020) –Making a major splash, Jennifer Lopez and Maluma have lit up pop culture and streaming platforms with their two new singles and epic music video event for new music, "Pa' Ti" and "Lonely." Thesetwo-part music video has amassed an impressive 18.5 million views on YouTube in just one week since release.
Get them HERE via Sony Music Latin and Arista Records.
Together, they joined forces with TikTok for a groundbreaking exclusive "Behind the Video" premiere event. Broadcast on TikTok LIVE, the behind-the-video event treated fans to a making-of featurette for the "Pa' Ti"/"Lonely" music video, before exclusively premiering the video directly on the TikTok app. Impressively, the event drew an audience of 421K global unique viewers with 51K peak concurrent viewers. Meanwhile, it inspired 32K video creates to "Pa' Ti," and the #PaTiChallenge generated over 1.5 billion views. Jennifer gathered 255K new TikTok followers as videos on her @JLo account attracted 21 million views.
Additionally, Jennifer scored her career-best 24-hour Spotify debut, posting up 890K streams on the platform. On the iTunes Top Latino Songs Chart, she and Maluma captured the Top 3 spots with "Pa' Ti" at #1, "Lonely" at #2, and "Pa' Ti [Spanglish]" at #3 for three days. Showing no signs of stopping or slowing down, "Pa' Ti" remains at the Top the chart. Not to mention, "Pa' Ti" became "the greatest gainer this week" at #22 on the Billboard Latino Radio Chart.
"Pa' Ti" and "Lonely" were produced by Jon Leone and Édgar Barrera and co-written by Jennifer Lopez and Maluma. The music video was directed by Jessy Terrero and filmed in Huntington, NY and New York City. The songs will also notably feature in Universal Pictures' Marry Me, which co-stars Jennifer Lopez and Maluma and opens in theaters everywhere this Valentine's Day weekend, February 12, 2021.
Both songs will also be included on the Marry Me Original Motion Picture Soundtrack released via Sony Music Latin and Arista Records—to be announced soon.
Two of the hottest superstars in the world have delivered the biggest and boldest blockbuster collaboration of the year with "Pa' Ti" and "Lonely."
Get ready for more big news and surprises soon.
About Jennifer Lopez:
Jennifer Lopez is an award-winning actress, producer, singer, and entertainer who has established herself in music, film, and television and is one of the most influential female artists in history. As a recording and touring artist, she has sold over 75 million records and most recently wrapped her global sold out It's My Party tour and completed a record-breaking performance at the Pepsi Super Bowl Halftime Show. As an actress, Lopez has a cumulative worldwide box-office gross of over $3 billion. As an artist, fashion icon, entrepreneur, and a philanthropist, Jennifer Lopez has been named to the TIME 100 list, Forbes' "Most Powerful Celebrity", and People Magazine's first "Most Beautiful Woman in the World", in addition to receiving the MTV Video Vanguard Award and two Golden Globe nominations for her critically acclaimed roles in the box office hits Hustlers and Selena. To this day, Lopez remains the only female artist to ever have a #1 album and #1 movie at the box office at the same time. Lopez can be seen next starring in the upcoming feature film Marry Me, alongside Owen Wilson and Maluma.With a career spanning over two decades at the top, Jennifer Lopez is cemented in history as a global icon and the ultimate multihyphenate.
About Maluma:
At only twenty-six years of age, Maluma is widely considered one of the leading voices in Latin music and a bona fide global youth idol. Born Juan Luis Londoño in Medellin, Colombia, he formulated his artistic moniker Maluma from the first two letters of the names of his mother, father and sister.
The 2018 Latin GRAMMY award winner for Best Contemporary Pop Vocal Album (for F.A.M.E.) is one of social media's most popular artists with over 23 million Facebook fans, 6 million Twitter followers, and a whopping 53.3 million Instagram followers, making him the leading Latin male artist on Instagram and the first and only one to reach 50 million followers. His official YouTube/VEVO channel has garnered over 9 billion views and has more than 24 million subscribers, having earned him a YouTube Diamond Play Button Award.
With his Maluma World Tour he has achieved unparalleled success, having sold over one million tickets in 105 worldwide concerts in 2017 alone and becoming the top concert-selling Latin artist in the world. In 2018 and 2019, he broke records achieving full houses in all of his shows throughout the United States and Europe selling out the Madison Square Garden arena (New York), the American Airlines Arena (Miami) and two The Forums (Los Angeles), among others. With his 11:11 World Tour he also sold out Israel's largest venue, Yarkon Park in Tel Aviv (60,000+ audience); made history at the 18th annual Mawazine Festival in Rabat, Morocco, setting an all-time attendance record with his headlining concert in front of 200,000 people; and performed for the first time ever in Riyadh, Saudi Arabia in front of 25,000.
In 2018, Maluma entered the fashion scene with his edgy, youthful and authentic look, and style. He has been named a "Menswear Icon in the Making" and "Men's Fashion Newest Muse" by Vogue. In addition, he was named GQ's "Man of the Year" in 2019 and continues to gain the fashion support of designers such as Kim Jones (Dior), Jeremy Scott (Moschino), Donatella Versace, Calvin Klein, Christian Louboutin, Louis Vuitton and many more. In 2019, he attended the Met Gala for the first time being one of the first Latin urban artists of this generation to be invited by Anna Wintour. Maluma has also released top campaigns and commercials as the face of these global brand with Moet Hennessy, Michelob and Adidas.
Since joining Sony Music Latin in 2015, Maluma has released three albums, all of which have debuted at #1 on Billboard's Latin Albums chart: Pretty Boy Dirty Boy (2015), F.A.M.E. (2018) and 11:11 (2019). Maluma is the youngest artist to simultaneously hold both the #1 and #2 spots on Billboard's Latin Airplay chart (with "Sin Contrato" and "Chantaje") and only the sixth act to ever achieve the feat. To date Maluma has had seventeen #1 singles on Billboard's Latin Airplay chart.
About TikTok:
TikTok is the leading destination for short-form mobile video. Our mission is to inspire creativity and bring joy. TikTok has global offices including Los Angeles, New York, London, Paris, Berlin, Dubai, Mumbai, Singapore, Jakarta, Seoul, and Tokyo. www.tiktok.com.
About Marry Me:
Packed with original songs by Jennifer Lopez and global Latin music star Maluma, Marry Me arrives this Valentine's Day weekend with Lopez starring as musical superstar Kat Valdez and Owen Wilson as Charlie Gilbert, a math teacher—total strangers who agree to marry and then get to know each other. An unlikely romance about two different people searching for something real in a world where value is based on likes and followers, Marry Me is a modern love story about celebrity, marriage and social media.
Kat Valdez (Lopez) is half of the sexiest celebrity power couple on Earth with hot new music supernova Bastian (Maluma, making his feature-film debut). As Kat and Bastian's inescapable hit single, "Marry Me," climbs the charts, they are about to be wed before an audience of their fans in a ceremony that will be streamed across multiple platforms.
Divorced high-school math teacher Charlie Gilbert (Owen Wilson) has been dragged to the concert by his daughter Lou (Chloe Coleman, HBO's Big Little Lies) and his best friend (Sarah Silverman). When Kat learns, seconds before the ceremony, that Bastian has cheated on her with her assistant, her life turns left as she has a meltdown on stage, questioning love, truth and loyalty. As her gossamer world falls away, she locks eyes with a stranger—a face in the crowd.
If what you know lets you down, then perhaps what you don't know is the answer, and so, in a moment of inspired insanity, Kat chooses to marry Charlie. What begins as an impulsive reaction evolves into an unexpected romance. But as forces conspire to separate them, the universal question arises: Can two people from such different worlds bridge the gulf between them and build a place where they both belong?
Marry Me is directed by Kat Coiro (FX's It's Always Sunny in Philadelphia, Netflix's Dead to Me) from a screenplay by John Rogers (TNT's The Librarians) and Tami Sagher (NBC's 30 Rock) and Harper Dill (Fox's The Mick) based on the graphic novel by Bobby Crosby. The film is produced by Elaine Goldsmith-Thomas (Hustlers, Maid in Manhattan), Jennifer Lopez, Benny Medina (Hustlers, NBC's The Fresh Prince of Bel-Air) and John Rogers. The film's executive producers are Alex Brown, Willie Mercer, Pamela Thur and J.B. Roberts.
Universal Pictures' Marry Me will be released on Valentine's Day Weekend, Friday, February 12, 2021.
Sigue a Jennifer Lopez en / Follow Jennifer Lopez on:
www.facebook.com/JenniferLopez
www.youtube.com/user/JenniferLopezVEVO
Sigue a Maluma en / Follow Maluma on: