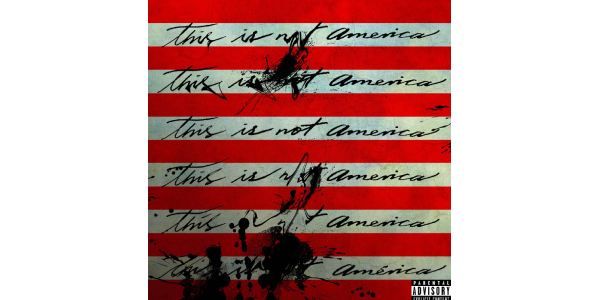 June 23rd, 2022
"THIS IS NOT AMERICA" De RESIDENTE Gana Gran Premio En Cannes Lion Por Su Vídeo Musical Y Se Convierte En El Primer Artista Urbano & Latino En Ganar En Este Importante Festival Y En Otros Premios Como: Mva Y Aico De Berlín
Producida por la compañía de Residente 1868 Studios junto con Doomsday Entertainment y Sony Music Latin.
MIAMI (23 de junio de 2022) – El galardonado rapero latino, compositor, productor, cineasta, visionario y activista, Residente ganó el "Grand Prix for Entertainment Lions for Music" por su vídeo musical "This Is Not America" Ft. Ibeyi en los Leones de Cannes. Esta victoria convierte a Residente en uno de los primeros artistas latino y urbano en ganar este importante reconocimiento en Cannes Lion. También, sería el primer artista de Sony Music Laitin en lograrlo. "This Is Not America" es una obra audaz, política y gráfica, pro-producida por Doomsday Entertainment y Sony Music Latin en colaboración con y la productora de Residente, 1868 Studios. Además, este vídeo musical ganó "Mejor Director", "Mejor Vídeo Musical" y "Mejores Efectos de Vídeo" en el MVA de Berlín y "Mejor Vídeo" en los Premios AICP.
Dirigido por el director francés, Gregory Ohrel y dirigido creativamente por Residente, el video musical de "This is Not America" mezcla el simbolismo de distintas culturas, retratando a niños indígenas sentados sobre objetos desechables del capitalismo global, y por la otra parte colocando monumentos precolombinos en medio de panoramas primermundistas. Destacando las similitudes entre los pasos de un baile y una agresión policial, las imágenes nos ponen a reflexionar.
Acompañando a Residente es Ibeyi, conformado por Naomi Díaz, quien aporta sus poderosas percusiones a este tema, y su hermana gemela Lisa-Kaindé, quien canta en el coro: "aquí estamos, siempre estamos no nos fuimos no nos vamos, aquí estamos para que te recuerde si quiere mi machete te muerde".
"This Is Not America" es una creación del trabajo reciente de Residente hace tres años con profesores de la Universidad de Yale y la Universidad de Nueva York, donde estudiaron las ondas cerebrales de Residente junto con los patrones cerebrales de gusanos, ratones, monos, moscas y muchos más, para crear frecuencias musicales que se convertirían en ritmos. El trabajo de Residente con las universidades comenzó para la creación de su segundo álbum solista. Para esta canción, Residente usó sus propias ondas cerebrales y las ondas cerebrales de gusanos para desarrollar ondas enfáticas de electrónica mezcladas con su rap, la voz de Ibeyi y la percusión puertorriqueña.
Desde finales de 2020, Sony Music Entertainment anunció una asociación de varios años con René Pérez Joglar, conocido como "Residente", para lanzar 1868 Studios. Bajo esta nueva empresa, Residente y Sony Music Latin/Iberia crearán, producirán y distribuirán globalmente proyectos de contenido original en distintos formatos. Residente escribirá y dirigirá programas de televisión, películas y todo tipo de contenido y producción. Residente, quien encabeza todos los aspectos creativos de la asociación, se enfoca en representar adecuadamente las narrativas culturales en la pantalla, incluidas las historias de LatinX y, lo que es más importante para él, detrás de la cámara. Como parte de este esfuerzo, 1868 Studios y Residente han trabajado con un consorcio creativo internacional de escritores, directores, artistas musicales y artistas visuales para brindar servicios creativos para una sólida lista de nuevos proyectos, que incluyen series de televisión, películas, documentales y contenido exclusivo. Sony Music Entertainment ha brindado su experiencia en creación de contenido, marketing y monetización para mejorar la escala y el alcance del trabajo de 1868 Studios.
---
RESIDENTE's "THIS IS NOT AMÉRICA" Wins Gran Prix At Cannes Lion For His Music Video & Becoming The First Urban & Latin Artist To Take Over A Win At The Festival & Multiple Other Wins At Berlin Mva & Aico Awards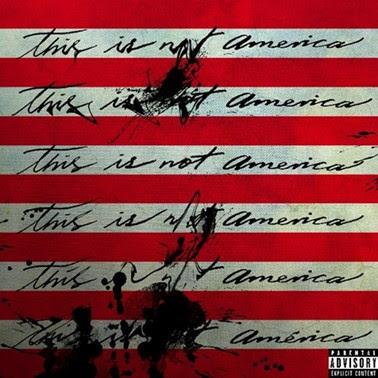 Produced by Residente's company 1868 Studios along with Doomsday Entertainment And Sony Music Latin
MIAMI (June 23, 2022) – The award-winning, Latin rapper, composer, producer, filmmaker, visionary and activist, Residente won the "Grand Prix for Entertainment Lions for Music" for his music video "This Is Not America" Ft. Ibeyi at the Cannes Lions. This win makes Residente one of the first Latin and urban artists to win recognition at Cannes Lion, and making it Sony Music Latin's first win by one of their artists. "This Is Not America" is a bold, political and graphic work, produced by Doomsday Entertainment and Sony Music Latin in collaboration with, and Residente's production company, 1868 Studios. In addition, the music video won for "Best Director", "Best Music Video" and "Best Video Effects" at the Berlin MVA and 'Best Video" at the AICP Awards.
With the release of "This is Not America," featuring French-Afro Cuban twin sisters, Ibeyi. "This Is Not America," is set to be a riveting song, where visually Residente showcases wisdom, historical social/political rises and falls, righteous rage, and bravery, which denounces a continental system constructed on colonialism, slavery and exploitation. Residente's vision for the release of this video is to share the message that all cultures and countries under the American continent are one; not separate and that it is time to create an evolution for unity, and adapt to social change. The track's narrative and visuals share the history of colonization through language and misrepresentation of what is really America. Throughout "This Is Not America," Residente shares the pain of the "Great Divide," which is the social continental division between North to South America by the United States of America. Furthermore, he visually shares the pain of those cultures and countries that have been invaded and used, but are not considered "Americans."
Directed by French music video director, Gregory Orel and creative directed by Residente, the music video juxtaposes symbolism from distinct cultures, portraying indigenous children seated over the detritus of global capitalism, while placing pre-Columbian monuments amongst first-world skylines. Brimming through Residente's metaphors, both creatives highlighted the eerie similarities between dance steps and the movements of police repression; the images are constantly thought-provoking.
Accompanying Residente on "This is Not America" is Ibeyi, which consists of Naomi Díaz, and her twin sister Lisa-Kaindé, who sings the chorus of: "aquí estamos, siempre estamos, no nos fuimos no nos vamos, aquí estamos para que te recuerde si quiere mi machete te muerde" (here we are, we are always here, we didn't leave, we're not leaving, here we are to remind you that if it wants to, my machete will bite you.)
"This Is Not America" is creation of Residente's recent work three years ago with professors at Yale University and New York University, where they studied Residente's brain waves along with the brain patterns of worms, mice, monkeys, fruit flies and many more, to create music frequencies that would become produced beats. Residente's process with universities started for the making of his upcoming second solo album. For this record, Residente used his own brain waves and the brain waves of worms to develop the emphatic waves of electronica blended with Residente's rapping, Ibeyi's vocals with Puerto Rican percussion.
Since late 2020, Sony Music Entertainment announced a multi-year joint venture with René Pérez Joglar, known as "Residente," to launch 1868 Studios. Under this new venture, Residente and Sony Music Latin/Iberia will create, produce and globally distribute original content projects across multiple formats. Residente will write and direct TV shows/programming, films and all-types of on-screen content, and production. Residente, who spearheads all creative aspects for the partnership, focuses on properly representing cultural narratives on-screen, including LatinX stories, and mostly importantly for him, behind the camera. As part of this endeavor, 1868 Studios and Residente have worked with an international creative consortium of writers, directors, on-screen talent, musical artists, and visual artists to provide creative services for a robust slate of new projects, including TV series, films, documentaries and branded content. Sony Music Entertainment has provided its expertise in content creation, marketing and monetization to enhance the scale and scope of 1868 Studios' work.
About Residente
René Pérez Joglar A.K.A Residente is a multiple award-winning Puerto Rican rapper, writer, filmmaker, and activist. René has won more Latin Grammys than any other artist and has conquered the world of music performing in front of thousands around the world. In addition to the music industry, René has gained recent success in filmmaking writing and directing his own award-winning music videos and directing a feature length documentary that was officially selected by prestigious film festivals around the world including SXSW. His writing style and lyrics have earned him the respect of many critics and have been studied as part of school and university courses. René has been recognized for his social contributions including serving as the face for Amnesty International and most important receiving the recognition award at the World Summit of Nobel Piece Laureates. Earlier in March of this year, René played a sold-out show with Gustavo Dudamel and the LA Philharmonic at the Walt Disney Concert Hall. Most recently, the music video "Rene," written and directed by Rene, has reached 236 million views on YouTube and both the video and song have sparked very positive conversations about mental health around the world. His video Bana Papaya won the 2019 Latin GRAMMY®️ for Best Short Form Music Video and he directed his video "Somos Anormales," which featured John Leguizamo, Leonor Watling, Óscar Jaenada and Juan Diego Botto. Residente has directed a mini-film/video called "Desencuentro," which starred French-Canadian actress Charlotte Le Bon and actor Edgar Ramirez. His music video "HOY" was shot in Argentina and features international movie stars such as Leonardo Sbaraglia and during COVID 2020, he directed his music video called "Antes Que El Mundo Se Acabe," which featured Ben Affleck, Ana de Armas, Leo Messi, Zoe Saldaña, Ricky Martin, Bad Bunny and many more.
About Ibeyi:
Afro-Cuban, French twins Lisa-Kaindé and Naomi Díaz, known to the world as
Ibeyi, have recently announced their 3rd album, Spell 31, out May 6th on XL recordings. After tackling subjects like womanhood, racism, and activism on their 2017 release Ash and familial history, death and origins on their 2015 self-titled release, on Spell 31 the twins set out to remobilize the power of their birth given destiny as Ibeyi, which has led them on a path to restoration in pursuit of true harmony, healing and magic. Featuring 10 new songs, written, produced and recorded by Ibeyi, who worked again with their long-time producer Richard Russell (Ash, Ibeyi), over the course of 2021 in London, Spell 31 features appearances from Jorja Smith, Pa Salieu, BERWYN, Ibeyi's father and mother and a reimagining of Black Flag's "Rise Above.
About Sony Music Entertainment
At Sony Music Entertainment, we fuel the creative journey. We've played a pioneering role in music history, from the first-ever music label to the invention of the flat disc record. We've nurtured some of music's most iconic artists and produced some of the most influential recordings of all time. Today, we work in more than 60 countries, supporting a diverse roster of international superstars, developing and independent artists, and visionary creators. From our position at the intersection of music, entertainment, and technology, we bring imagination and expertise to the newest products and platforms, embrace new business models, employ breakthrough tools, and provide powerful insights that help our artists push creative boundaries and reach new audiences. In everything we do, we're committed to artistic integrity, transparency, and entrepreneurship. Sony Music Entertainment is a member of the Sony family of global companies. Learn more about our artists, creators, and labels here.
Sigue a Residente en: // Follow Residente on: