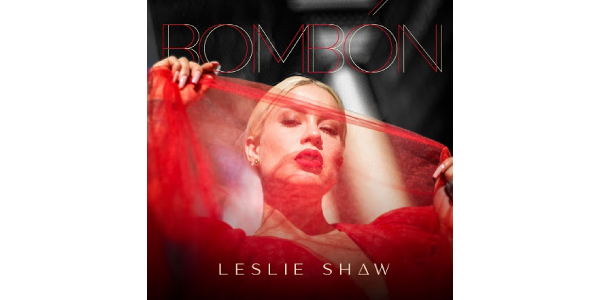 November 22nd, 2019
LESLIE SHAW lanza su nuevo sencillo y video "BOMBÓN"
MIAMI (22 de noviembre de 2019) – Luego de cosechar uno de sus mayores éxitos con su primer sencillo internacional "Faldita" junto a Mau y Ricky que consiguió records de streamings en su país, la cantante, compositora y actriz peruana Leslie Shaw regresa con un nuevo tema, "Bombón", cuyo sencillo y video se encuentran disponibles a partir de hoy en todas las plataformas de música digital. Hoy también será el día de su estreno sobre los escenarios ya que Leslie Shaw es una de las invitadas esta noche en el Festival HEAT en Punta Cana que será transmitido en abierto al mundo entero por el canal de música latina HTV.
Un pegajoso tema al ritmo de reggaetón, "Bombón" que viene acompañado de un vibrante y suntuoso video musical en el que se muestra a una perspicaz Leslie frente a su coterráneo, el modelo y chef internacional Franco Noriega que será, en esta historia, el blanco de las "travesuras" de la poderosa Leslie Shaw. El video está dirigido por Katherine Díaz de 2 Wolves Films, casa productora que también realizó el cortometraje de "Faldita".
Leslie comenta que ella y Franco sintieron una gran conexión, tienen mucho en común siendo artistas peruanos en ascenso: "Aparte de ser muy extrovertido y guapo es un chico exitoso, apasionado por su trabajo, eso es algo que admiro de las personas y más si viene de un peruano que sale y tiene muchos sueños como yo. La conexión fue instantánea y la química durante el rodaje se dio de la menor manera, nos sentimos muy cómodos trabajando juntos".
El video fue filmado en la Gran Manzana de New York, destacándose con el ambiente de un bar clandestino, un auto clásico y los atuendos del aclamado diseñador peruano Augusto Manzanares. Leslie se muestra encantada con los visuales: "Me gustó mucho la idea de irme unos días antes para sentirme un poquito más cerca de la historia que trata de una noche en New York, conectarme con la ciudad me ayudó bastante. El arte y la locación crearon entorno bastante místico, incluso cuando de pronto comenzó a llover se supo aprovechar para darle un poco más de drama al videoclip, sin dejar de mencionar la parte sexy que en su parte la ropa de Augusto Manzanares es pieza fundamental para descubrir ese lado que en este videoclip lo transmito y me siento muy cómoda haciéndolo".
Los arreglos musicales de "Bombón" fueron realizados por dos emergentes productores en el género urbano, Rob Dymez y Exel The Future. Leslie no tardó en hacer conexión musical con estos dos talentos: "Conocí a Rob y a Exel en los estudios de Miami cuando estaba en el proceso de presentar el proyecto a la disquera, ellos ya tenían una base y algunas estrofas que cuando escuché me encantaron. Luego junto a Patricia Zavala y mi manager nos sentamos a componer lo que faltaba". La producción final la trabajó uno de los productores de referencia, ECHO, que consiguió un sonido totalmente pegadizo.
Sin duda alguna, Leslie Shaw es una de las artistas consentidas de su natal Perú. Ha cosechado el éxito en una diversa gama de artes, siempre aprendiendo y trabajando duro para lograr sus metas. Por dos años consecutivos, fue nombrada Mejor Artista Reggaetón Nacional en los Premios Zona. Cantante, compositora, actriz, modelo, bailarina, y locutora – ella posee una cualidad única para unir el glamour con el toque personal. Por eso, siempre que puede, Leslie devuelve el cariño a su país, esta vez con el guiño de trabajar con talento peruano con éxito internacional reconocido.
Tiene más de 2.6 millones de seguidores en Instagram, donde ella es una influencer muy importante. Su canal de YouTube ha acumulado más de 179 millones de views, y cuenta con más de 420 mil suscriptores, cifras impresionantes que crecerán de forma exponencial con la inminente internacionalización de su carrera musical. Recientemente, Leslie Shaw acompañó al artista peruano Patrick Romantik en su "Cerquita De Mi Remix" y sigue trabajando en su disco que verá la luz próximamente.
---
LESLIE SHAW Premieres Her New Single And Video"BOMBÓN"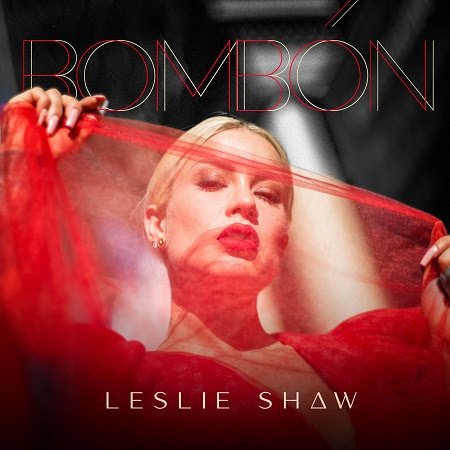 MIAMI (November 22, 2019) – After enjoying success with her first international single "Faldita" (Short Skirt) with Mau y Ricky, the Peruvian singer, songwriter and actress Leslie Shaw returns with another empowering track, "Bombón," whose single and video are available today at all digital-music outlets.
A catchy reggaetón jam, "Bombón" is accompanied by a vibrant, sumptuous music video starring Leslie and her fellow Peruvian, the model and chef Franco Noriega. The video is directed by Katherine Díaz of 2 Wolves Films, which also produced the "Faldita" video.
Leslie points out that she and Franco felt a connection as two young rising Peruvian stars: "Not only is he very extroverted and handsome, he is a successful guy, passionate about his work. That is something I admire in people and especially from a fellow Peruvian with big international dreams. The connection was instantaneous and the chemistry during the shoot happened in the best way; we felt very comfortable working together."
The video was filmed in the Big Apple, highlighting the atmosphere of a dive bar, a classic car and the stunning creations of the Peruvian fashion designer Augusto Manzanares. Leslie is extremely pleased with how all the visuals came together: "I really liked the idea of spending several days in New York ahead of the shoot in order to get into the spirit of a New York night. Getting in synch with the city helped me a lot. The art and the location created a mystic surrounding, and it actually started raining which we incorporated into the video. Of course, I have to point out that the sexy dresses of Augusto Manzanares were fundamental to discovering a side of me that I share in the video, and I feel really comfortable doing it."
The musical arrangements of "Bombón" were created by two emerging urban-music producers, Rob Dymez and Exel The Future. Leslie quickly found common musical ground with these two talents: "I met Rob and Exel in the studio in Miami while I was there to present my project to the label. They already had laid down the base and some lyrics that I loved as soon as I heard them. Later with Patricia Zavala and my manager we sat down together to flesh it out."
Without a doubt, Leslie Shaw is one of Peru's most beloved artists. She has found success in a diverse variety of arts, and she constantly pushes herself to learn and grow in order to achieve her goals. For two straight years, she was named Best Reggaetón Artist (Perú) at the Premios Zona. A singer, songwriter, actress, model, dancer and radio DJ, she possesses a unique ability to combine glamour with a personal touch.
She has over 2.6 million followers on Instagram, where she is a major influencer. Her YouTube channel has received over 179 million views, and she has over 420,000 subscribers – an impressive fan base that is set to grow exponentially as she takes her musical career to the Americas and beyond! Recently, Leslie Shaw joined the Peruvian artist Patrick Romantik on his "Cerquita De Mi Remix."
Sigue a Leslie Shaw en / Follow Leslie Shaw on:
www.facebook.com/LeslieShawOfficial/