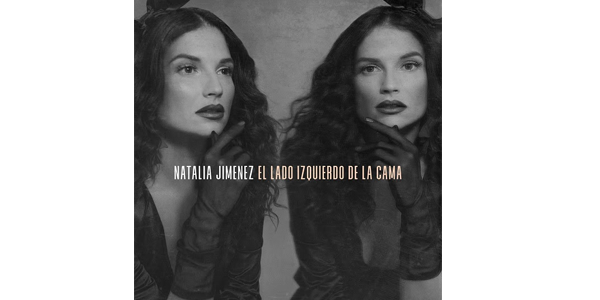 March 20th, 2020
NATALIA JIMÉNEZ acompaña a sus fanáticos durante la cuarentena con su nueva y poderosa balada EL LADO IZQUIERDO DE LA CAMA
MIAMI (20 de marzo, 2020) – En tiempos de estrés, de aislamiento social e incertidumbre, Natalia Jiménez ha querido sumarse a la iniciativa de varios artistas que, utilizando la mejor vía de conexión en estos momentos, como es internet, siguen acompañando a sus seguidores a través de sus canciones. "La música no está en cuarentena y es una de las poquitas cosas que nadie nos puede quitar, ni el virus más despiadado. La música nos une y nos mantiene el espíritu en alza. Y eso, sumado a las precauciones sanitarias, es precisamente lo que necesitamos para salir adelante de esta crisis mundial", señala la cantante. Por eso, nada mejor que quedarse en casa y disfrutar de una nueva canción de la artista española.
Tras meses de éxito en la música tradicional mexicana, Natalia Jiménez retoma su lado pop y romántico, con una balada tan intensa como la propia intérprete española. "El Lado Izquierdo de la Cama", un tema compuesto por la ganadora del GRAMMY Claudia Brant y el cantautor español Pablo López, disponible en todas las plataformas digitales a partir de hoy 20 de marzo.
"Estoy muy emocionada de poder interpretar una canción de dos grandes artistas a los cuales admiro mucho: Claudia Brant y Pablo López. Claudia es una gran ami-ga mía, hemos trabajado en muchas otras canciones juntas como Creo En Mí, Quédate con Ella y Nunca es Tarde. Estoy ansiosa porque la escuchen, es una canción muy bonita y se ajusta mucho a lo que me gusta", aseguró la cantante.
Natalia aprovecha todo su impresionante poderío vocal e interpretativo en este sencillo, que plasma todo el dolor de aquellos detalles perdidos tras una ruptura amorosa.
Desde el pasado mes de agosto Natalia ha ocupado los primeros lugares de popularidad en países como México, Estados Unidos y España con su álbum México de mi Corazón, un tri-buto a la música tradicional de su segunda patria. Este increíble y ovacionado álbum cuenta con una espectacular selección de 15 temas que forman parte de la memoria colectiva de los mexicanos. Catorce de esos van con mariachi y uno en banda, grabados en formato en vivo. Un disco que cuenta además, con una lista de colaboraciones de lujo como Carlos Rivera (El Destino), Pedro Fernández (Ya lo Sé Que Tú te Vas), Paquita la del Barrio (Juro que Nunca Volveré), Lila Downs (La Cigarra), El Bebeto (Te lo Pido Por Favor) y Banda MS (El Color de Tus Ojos). También forman parte de este disco los temas: Costumbres, No Lastimes Más, Amanecí en tus Brazos, La Gata Bajo la Lluvia, Algo Más, Sombras Nada Más, Te Sigo Amando, Me Muero y Amor Eterno.
El éxito de México de mi Corazón ha sido arrollador. Sin embargo, Natalia no puede separar el lado pop-romántico que la dio a conocer. Menos aún entre su fanaticada original en su España natal, donde regresó por la puerta ancha este 2020, como parte de los jueces del icónico programa de nuevos talentos Operación Triunfo, donde se ha destacado por su carisma in-discutible, la precisión y profesionalismo de sus evaluaciones con los participantes y una personalidad arrolladora que impacta y siempre sorprende por su honestidad y simpatía.
En los próximos meses Natalia continuará con su gira de conciertos y a partir del 2 de mayo comenzará a grabar México de Mi Corazón 2, un regalo más que esperado para sus seguidores.
---
NATALIA JIMÉNEZ Joins Her Fans During This Quarantine With A Powerful Ballad EL LADO IZQUIERDO DE LA CAMA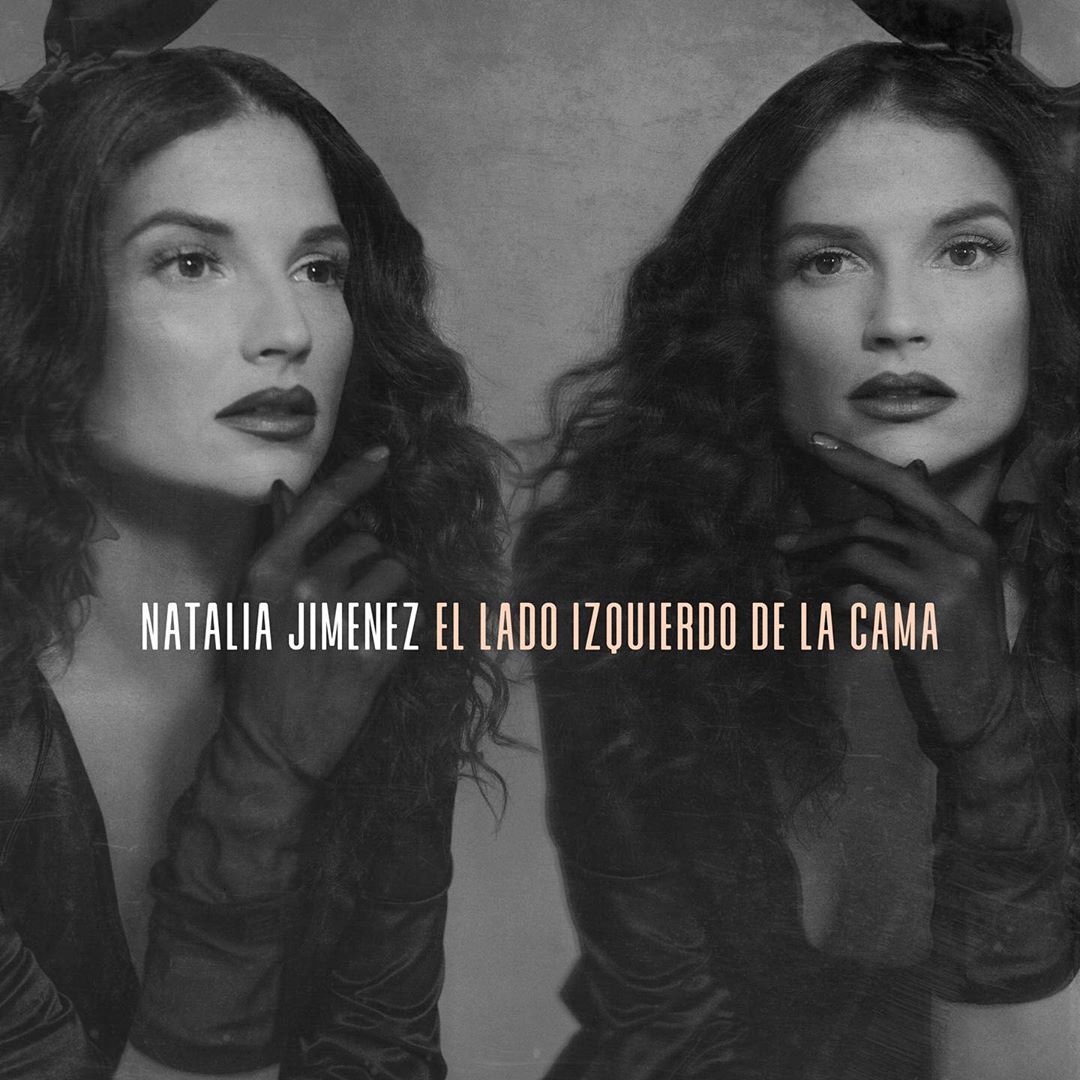 MIAMI (March 20, 2020) – During social distancing and what can be times of stress and doubt, Natalia Jiménez wants to join in on this initiative that many artists are taking, using the one thing that can really connect us all, music. "Music itself is not in quarantine, and is one of the few things that no one can take away from us, not even the worst of all viruses. Music unites us, and keeps our spirits high. And that, in addition to the indicated precautions, is exactly what we need to get through this global crisis." That's why there is nothing better than staying home and enjoying a new song from the Spanish artist.
After the success of México De Mi Corazón, her album of classics, Natalia Jiménez re-engages with her romantic pop side on her new single "El Lado Izquierdo De La Cama" (The Left Side of the Bed). Its lyrics and music are brimming with the passion that characterizes this Spanish diva's work. Written by the GRAMMY® winner Claudia Brant and the Spanish singer-songwriter Pablo López, this single is available now from all digital-music outlets.
Reuniting with Claudia Brant is very satisfying to Natalia: "I am thrilled to be performing a song written by two great artists who I admire so much – Claudia Brant and Pablo López. Claudia is a dear friend of mine, and we have worked together on songs I've recorded such as 'Creo En Mí,' 'Quédate con Ella' and 'Nunca es Tarde.' I'm eager for you to listen to it. It's a gorgeous song and it dovetails with my personal musical tastes."
Natalia pours all of her formidable vocal and expressive power into this song, which vividly describes the heartbreak surrounding all the little things that are lost in a breakup.
Released in August 2019, Natalia's previous album México De Mi Corazón climbed the sales charts in USA, Spain, and her "second homeland" of Mexico. This critically acclaimed album contains 15 songs that Mexicans know by heart – 14 with mariachi arrangements and one with brass banda accompaniment, all recorded live in an intimate 'front row' format. Two of the tracks are new versions of songs Natalia herself made famous during her tenure as lead vocalist of La Quinta Estación. She duets with renowned artists such as Carlos Rivera ("El Destino"), Pedro Fernández ("Ya lo Sé Que Tú te Vas"), Paquita la del Barrio ("Ju-ro que Nunca Volveré"), Lila Downs ("La Cigarra"), El Bebeto ("Te lo Pido Por Favor") and Banda MS ("El Color de Tus Ojos"). Other tracks on this album include "Me Muero," "Algo Más," "Costumbres," "No Lastimes Más," "Amanecí en tus Bra-zos," "La Gata Bajo la Lluvia," "Sombras Nada Más," "Te Sigo Amando," and "Amor Eterno."
México De Mi Corazón has enjoyed impressive success. However, Natalia is still commit-ted to the romantic pop style that has played a huge role in her body of work, especially in her native Spain. There, she made a triumphant return this year as a judge on the talent program Operación Triunfo. Viewers are raving about her charisma, the precision and professionalism of her evaluations, and her commanding presence that's both direct and empathetic.
In the coming months, Natalia will continue her concert tour, and on May 2 will start recording México de Mi Corazón 2.
Sigue a NATALIA JIMÉNEZ en // Follow NATALIA JIMÉNEZ on:
www.instagram.com/nataliajimenezoficial/
www.facebook.com/NataliaJimenezOficial/
www.twitter.com/NataliaJimenez